Window Installation Company in Baltimore MD
Family Owned & Operated Since 1979
Top Window Installers serving Baltimore, Anne Arundel, Carroll, Frederick, Harford, Howard & Montgomery County
---

Our family-owned and operated company has been dedicated to providing fast, quality service. Starting modestly by helping homeowners in the Rosedale area, our satisfied customers were soon able to help us expand both our offerings as contractors and our geographical coverage to Locust Point and soon, all communities within.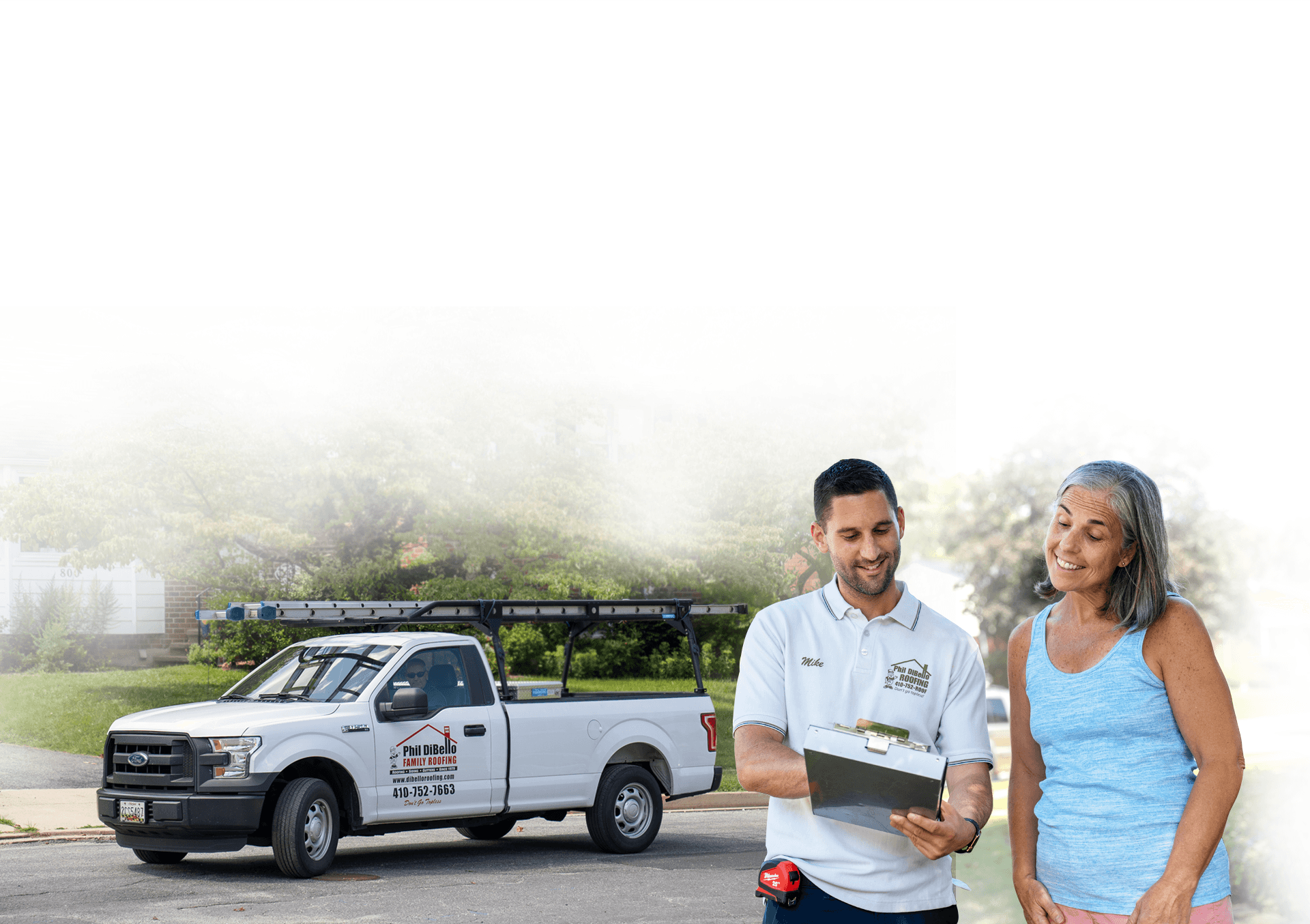 Phil DiBello Family Roofing offers expert window installation services to homeowners in Baltimore and other parts of Maryland.
When we first started our business in 1979, a lot of our focus was on roofing services. We have since grown, and now assist residential clients in the region with their window, skylight, gutter, and siding needs.
Our window services are second to none in the area. We ensure homeowners can enjoy excellent craftsmanship, superior durability, and competitive rates on every window installation.
We can efficiently replace broken windows at your home, or assist you in choosing a modern, energy-efficient alternative to your existing windows. Book our expert window installers today.
Expert Baltimore Window Installers
Homeowners in Baltimore need not look any further for their window installation needs. Phil DiBello Family Roofing handles the installation of:
Every project is unique, which is why we take a personalized approach to window installation. Some clients know the style of window they want installed on their property, while others need a guiding hand.
Call Today for a Free Consultation on Window Installation
Our experts can sit down with you and discuss the best options for replacing the existing windows at your home. Windows installed 15 or 20 years ago can be replaced with sleek, energy-efficient, and even more durable alternatives.
We show you different window designs, explain the pros and cons of each window, and give you a cost estimate. Our free consultation is the best way to finalize your window installation plans without the need to commit to any service.
Quality Windows for Your Home
Serving the same area for 40 years has given us the chance to perfect our workflow. Phil DiBello Family Roofing has a seamless process for each window installation.
Whether we are dealing with broken glass or removing an intact window, you can trust our team to work carefully. We pledge that when your brand new window is installed, there is no other trace of our team having worked in that space.
Windows play an integral role in a home. Not only do they protect you and your furniture from the elements, but they help regulate temperature and add to the aesthetic of the living space.
A window installation from Phil DiBello Family Roofing is the best way to transform your home, both aesthetically and practically. We save homeowners thousands of dollars on energy bills by installing energy-efficient windows. We also help boost home values through the beauty and charm of new windows, awnings, and skylights.
If you are considering investing in new windows for your home, give the window installers at Phil DiBello Family Roofing a call. We offer a free consultation to each new customer, which can help you understand the window options available within your desired aesthetic and budget.
Our crew is based in Baltimore, while we serve the region that includes Harford, Carroll, Anne Arundel, and Howard Counties.