Roofers in Baltimore MD
Expertise You Can Count On Since 1979
Top Roof Repair Pros serving Baltimore, Anne Arundel, Carroll, Frederick, Harford, Howard & Montgomery County
Our family-owned and operated company has been dedicated to providing fast, quality service. Starting modestly by helping homeowners in the Rosedale area, our satisfied customers were soon able to help us expand both our offerings as contractors and our geographical coverage to Locust Point and soon, all communities within.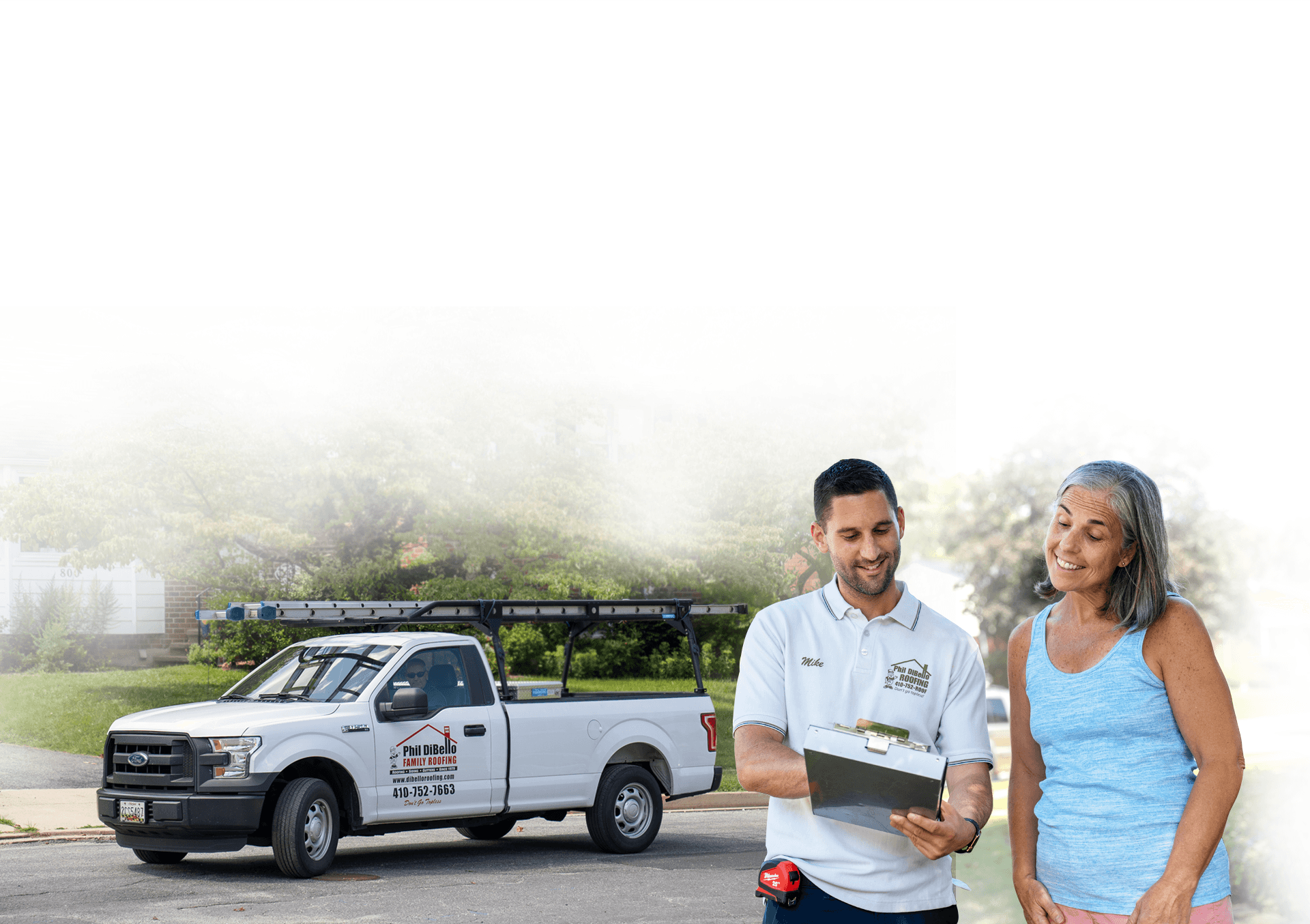 Owens Corning Preferred Contractor
Phil DiBello Roofing Company opened in 1979 and has served residential customers around Baltimore with distinction for over 40 years. Our experience means we have seen every roofing, siding, gutter, and window-related problem under the sun.
GAF Certified Roofing Installer
We take great care to hire the best professionals for our installation, maintenance, and repair crews. Every employee goes through a background check and extensive training. Many of our senior professionals have been with the company for more than a decade.
Certainteed Certified Roofing & Siding Professional
Homeowners in the region can trust our team to install roofs at new properties, tear out existing roofs and install new ones at existing homes, repair existing roofs, and perform any other work related to the roofing and guttering system.
Understanding Roof Components
Roof installations are the bread and butter of our business. Phil DiBello Family Roofing started out working exclusively on roofs in the early 1980s. While the materials and tools we use are slightly different, the core job remains the same – installing a beautiful and durable roof for our customers.
There are many components to a residential roof, including:
Underlayment

Ice & water shield

Flashing

Shingles & tiles

Trim
The underlayment is crucial in protecting the roof from the elements, as it sits between the plywood sheeting and shingles. The ice and water shield is a rubber membrane that sticks to the wood decking and prevents water leakage.
Flashing helps the roof divert water from sections where it may collect, which is why it must be installed by a seasoned professional. The shingles and tiles are the most commonly known roof components, as they are the outermost layer of most residential roofs.
Our roofing contractors have all the relevant knowledge and experience with different roofing components, which is why you can count on us to install any variety of roof flawlessly.
Roof Ventilation is Important to the Longevity of Your Roof
We also take care of roof ventilation, which is an integral component of maintaining the roof structure in the long term. Our team assesses the structure of your property when determining the best way to vent your roof.
Other professionals may do the same work at each home, but we believe in a specialized approach. By determining the best strategy for roof ventilation for your property, it results in a system that functions perfectly and lasts for a very long time.
If you require any roof services, such as installation, maintenance, or repairs, do not hesitate to contact the roofers at Phil DiBello Family Roofing. Based in Baltimore, we also serve the Harford, Carroll, Anne Arundel, and Howard Counties.