CertainTeed Certified Roofing & Siding Professional serving Baltimore
Family Owned & Operated Since 1979
CertainTeed Certified Roofers serving Baltimore, Anne Arundel, Carroll, Frederick, Harford, Howard & Montgomery County

Change 2 With more than 300 roofing options to choose from and quality standards that lead the industry, you can rest easily knowing the professionals at Phil DiBello Family Roofing have you covered.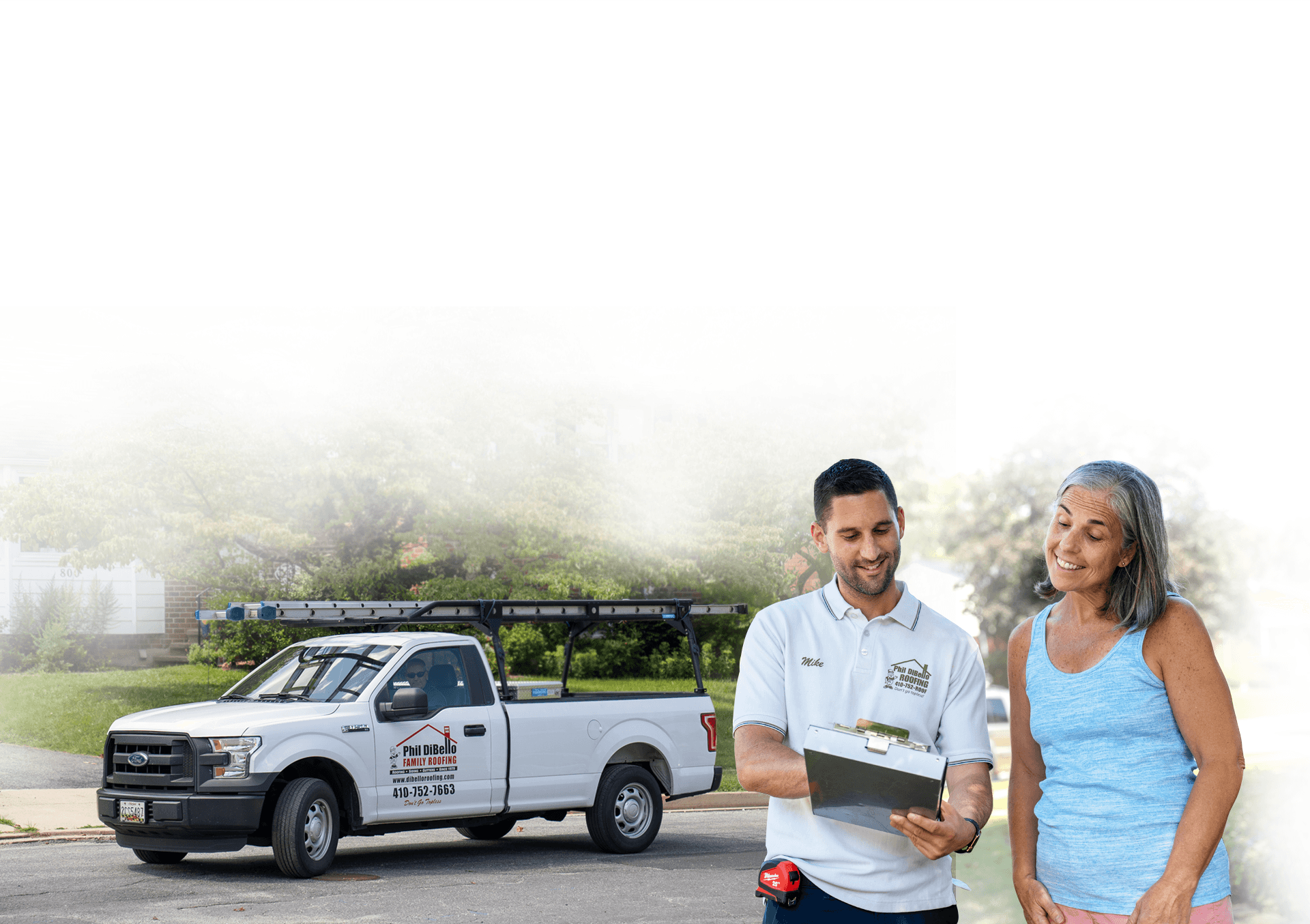 CertainTeed's Style & Lasting Performance Stand Out
CertainTeed's tried-and-true architectural laminate roofing shingle, Landmark is designed to replicate the appearance of cedar shake roofing, Landmark is available in an impressive array of colors that compliment any trim, stucco or siding. CertainTeed Ridge Vents combined with sufficient intake vents, such as CertainTeed Intake Vent, are the most efficient and effective systems you can install. The low-profile look of CertainTeed Ridge Vent creates a clean, uncluttered roof line. The industry's first 'architectural-style strip', Patriot is a single-layered asphaltic shingle that uses CertainTeed's advanced color technology to mimic the depth of multi-layered architectural shingles. As a CertainTeed certified roofer, we will give you all the necessary information and options so you can make the best decision about your roof.
Through the responsible development of innovative and sustainable building products, CertainTeed has helped shape the building products industry for more than 110 years. Founded in 1904 as General Roofing Manufacturing Company, today, CertainTeed® is North America's leading brand of exterior and interior building products, including roofing, siding, fence, decking, railing, trim, insulation, gypsum and ceilings. When George Brown founded the General Roofing Manufacturing Company in 1904, he could not have imagined the explosive growth this country would experience. The company's name was changed in 1917 to Certain-Teed from its slogan "Quality made certain, Satisfaction Guaranteed." The company continued to grow as the premier asphalt shingle manufacturer. In the 1960's, the company acquired both a fiberglass insulation business and PVC pipe businesses which led to the introduction of solid vinyl siding. The addition of both Gypsum and Ceilings in 2007 rounded out the scope of building materials currently manufactured by CertainTeed.
A subsidiary of Saint-Gobain, one of the world's largest and oldest building products companies, CertainTeed and its affiliates have more than 5,700 employees and more than 60 manufacturing facilities throughout the United States and Canada.
Our Mission Is to Provide Fast, Quality Service
Interested in getting a quote with a CertainTeed certified roofer? Give Phil DiBello Family Roofing a call today!