Siding Company Baltimore
CertainTeed 5-Star Contractor
Top Vinyl Siding Company serving Baltimore, Anne Arundel, Carroll, Frederick, Harford, Howard & Montgomery County
---

Our family-owned and operated company has been dedicated to providing fast, quality service. Starting modestly by helping homeowners in the Baltimore area, our satisfied customers were soon able to help us expand both our offerings as contractors and our geographical coverage to Locust Point and soon, all communities within.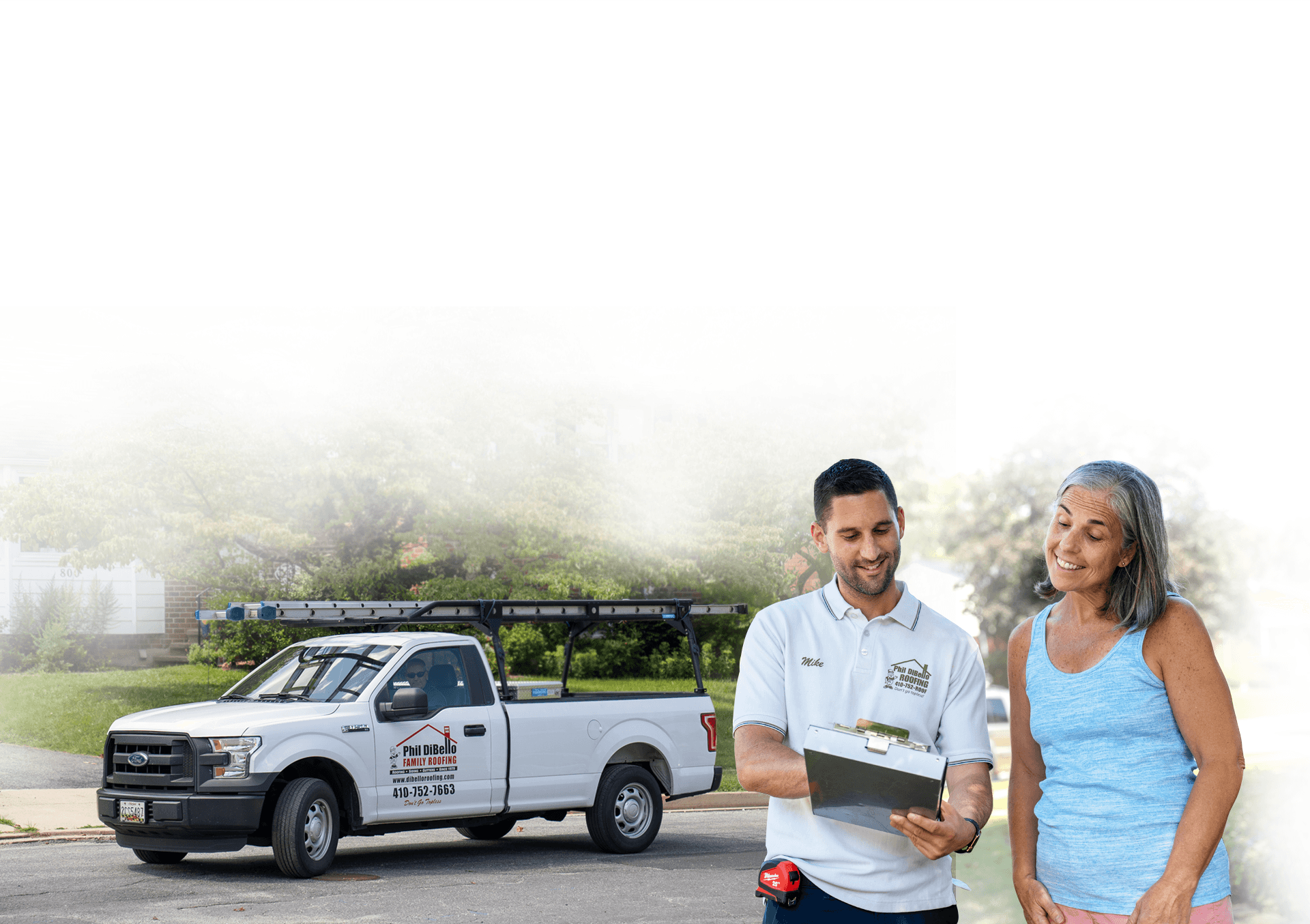 Vinyl siding is one of the most popular siding choices among homeowners in the Maryland area. It is cost-effective, durable, and aesthetically pleasing.
If you need vinyl siding installed at a new construction, or wish to have your existing siding replaced, Phil DiBello Family Roofing is ready to help. Our expert crew has extensive knowledge and experience with vinyl siding, while our roofing and siding company has served the greater Baltimore area for 40 years.
We are a Certainteed Five-Star Contractor for vinyl siding and trim. Book a free consultation to see how our team can help transform your home with brand new vinyl siding. We are among the most qualified and experienced vinyl siding companies in the region.
Vinyl Siding Installations in Baltimore
Vinyl siding is responsible for nearly 30% of all siding installations at homes around Baltimore and other Maryland cities. It comes in many unique colors, while it is affordable and long-lasting.
A budget-conscious homeowner does not have to make any compromises with vinyl siding. When seasoned professionals, like Phil DiBello Family Roofing, install vinyl siding at your home, they ensure it looks as beautiful as siding that is three or four times more expensive.
What is Vinyl Siding?
Vinyl siding serves as a plastic exterior wrapping for your home. It provides the necessary weatherproofing that your walls and foundation require.
A proper siding installation protects your home from excessive sunlight, rain, dust, debris, insects, and other natural elements. It also eliminates the need to repaint the sides of your home exterior every few years, as vinyl siding retains its color very well.
There are many styles and types of vinyl siding, including:
You can count on the team at Phil DiBello Family Roofing to explain all the different models of siding available within your budget. Our licensed vinyl siding company advises homeowners on the vinyl siding that would best protect their property while providing maximum aesthetic appeal.
Advantages of Vinyl Siding
Vinyl siding is very affordable compared to other options on the market. It is also very versatile, which means there are hundreds of color and pattern options available to homeowners. We can help you find the vinyl siding model that perfectly fits with the desired aesthetic of your home.
Homeowners also benefit from the simplicity of vinyl siding. It is very easy to clean, and is not susceptible to rotting like wooden siding. There are even models of vinyl siding that mimic the look of hardwood, which can give you the best of both worlds!
Expertly installed vinyl siding also provides superior insulation for a home. It serves as a protective shell for the interior, while increasing the thermal resistance of your home. Vinyl siding also ensures moisture can escape from the home, which limits the risk of mold developing on your walls.
Siding Replacement Process & Costs
The costs of replacing vinyl siding consists of the materials, along with the labor of our seasoned professionals. Some homeowners choose to remove their existing siding themselves, as it allows our crew to focus on the installation aspect of the project.
Phil DiBello Family Roofing is among the few siding companies in the region that offers a free consultation. We are happy to sit down with individuals and families in the Baltimore area. Our professionals can explain how we would go about installing siding at your property while providing a detailed breakdown of the project costs.